Linde Forklift Company visited Green Energy for Business Investigation and Negotiation
2021-01-13
Recently, Laurent GAYRON and Dang Lili from Linde (China) Forklift Co., Ltd visited Green Tech.
Xie Changgu, general manager of the company, introduced to the guests the development of Green Energy in recent years, product research and development positioning, product quality management, and the company's development plan for the next five years.
The two parties introduced their respective situations in a harmonious and pleasant atmosphere put forward the idea of cooperation and conducted long-term negotiations in warm and candid exchanges.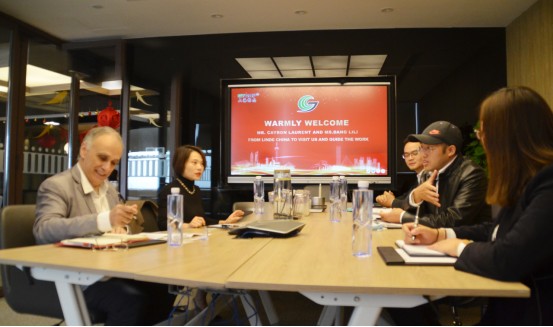 Green Energy was willing to speed up the research and development of new products to provide Linde Forklift Company with new super capacitor batteries to escort Linde Forklift's high-configuration products.
Laurent GAYRON expressed admiration for the company's high starting point and high standards in product quality control management and product research and development in recent years. He also showed appreciation for the company's concepts of striving for first-class products inland and world-class products outland.
After the negotiation, Linde Forklift Company Laurent GAYRON invited the leaders of our company to visit his company to understand and strengthen cooperation.