Australia urgently needs to invest in things like long-term energy storage
2023-03-06
The Australian Energy Market Operator (AEMO) has released an update to its 2022 Electricity Opportunities Statement (ESOO) report, which makes clear the urgent need to invest in generation, long-term storage and transmission to meet the reliability requirements of Australia's electricity system over the next decade.
This update to the statement is due to the changes in generation capacity of different types of power sources since the launch of ESOO 2022, as well as insights from surveys of developers and market participants, and a combined reference to documents such as the AEMO's Generation Information and Transmission Enhancement Information.

AEMO chief executive Daniel Westerman said the update reaffirmed the urgent need for timely investment in generation, long-term energy storage and transmission to fill the forecast reliability gap as Australia rapidly moves away from its reliance on traditional coal power.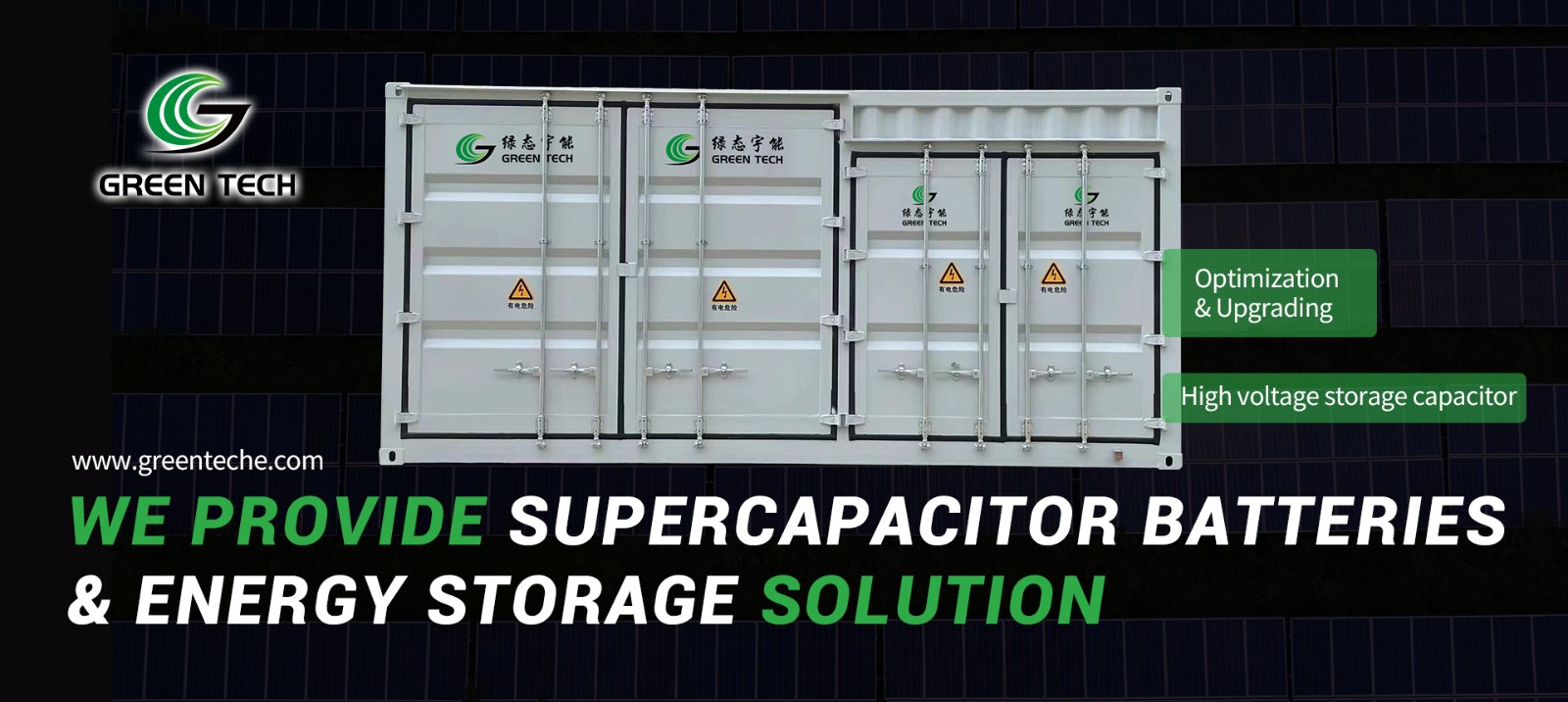 He mentioned that since the release of the 2022 ESOO, short term forecast reliability gaps in South Australia (2023-24) and Victoria (2024-25) have been filled by the development of new gas generation, wind and battery storage, while the decommissioning of existing gas generators has been delayed. Therefore, no new Retailer Reliability Obligation (RRO) reliability tool is required in this updated reliability forecast. From 2025 onwards, reliability gaps begin to appear compared with interim reliability measures. From 2027, projected utilization in all continental regions is expected to exceed reliability standards, and by 2031-2032, all continental regions are expected to violate reliability standards, with at least five coal-fired power plants expected to be retired, representing approximately 13% of total NEM capacity. There is therefore an urgent need for urgent and sustained investment in renewable energy, long-term storage and transmission to reliably meet the needs of Australian households and businesses. The details are shown in the following figure:
Since the release of the 2022 ESOO last August, the entire NEM 1,326 megawatts (MW) of wind energy and 461 megawatts (604 MWh) of battery storage projects have met AEMO's commitment criteria. The delayed shutdown of the Osborn Power Station (SA), the newly operational Bolivar Power Station (SA) and the Waratah Superbattery Project (NSW), as well as related power transmission upgrades and System Integrity and Protection programmes (SIPS), have strengthened near-term reliability forecasts.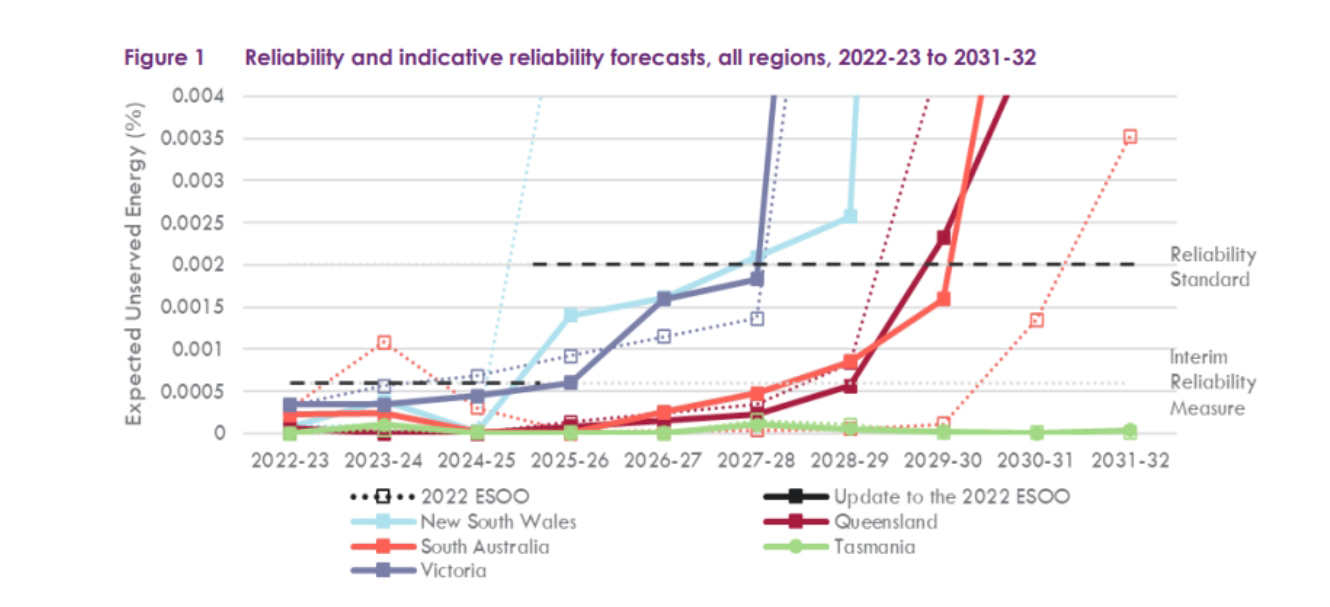 SIPS provides a virtual transmission power delivery solution that unlocks the capacity of existing transmission systems, allowing electricity consumers in demand centres in Sydney, Newcastle and Wollongong to get more energy from existing generators. "NEM has a large number of proposed power generation and storage projects, tripling total generation capacity, with large solar, wind and batteries accounting for 86 percent," Westerman said. "Investment in rugged power generation, such as pumped storage, natural gas and long-term storage, is essential to complement our growing weather-dependent renewable generation to meet electricity demand without coal," he said.

The update also highlights the risk of an event in which electricity demand could outstrip power supply. These events may be driven by weather uncertainty or other conditions, such as generator or transmission outages, that could erode available supplies when needed.

AEMO will continue to work with governments, market institutions, industry and communities to manage risks and potential solutions as the power system transitions from coal to renewable energy, supported by effective investment in transmission systems.