Battery Energy Storage has a bright future
2022-03-28
Transition to new energy is not only the trend of energy development in the world but also the established national policy of China. At the Paris Conference, General Secretary Xi Jinping made a solemn commitment to increase the share of non-fossil energy in China's primary energy consumption to 20% by 2030. According to China's New Energy Development Roadmap 2050, released by the Energy Research Institute of the National Development and Reform Commission, solar power generation will reach 2.1 trillion kilowatt-hours by 2050, which means photovoltaic power generation will have to increase nearly 11-fold from 2018. Energy storage will be an unavoidable topic to achieve this goal.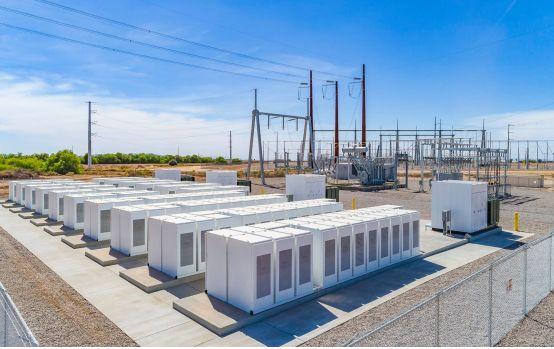 The two types of energy storage are different
Generation side energy storage is not a new thing arising from the development of new energy but a supporting facility for various power plants to promote the safe and smooth operation of the power system. In terms of cumulative installed capacity, pumped storage has the largest share. Still, electrochemical energy storage represents the future development direction because of its advantages, such as fast response speed and flexible distribution. According to the data of Zhongguancun Energy Storage Alliance, from May 2019 to July 2020, 113 new generation side electrochemical energy storage projects were added globally, and 59 new generation side electrochemical energy storage projects were added in China. Electrochemical energy storage has become essential in the application field of power generation side energy storage.
There are two types of power generation side energy storage in China.
The first type of energy storage is thermal power distribution. The primary purpose is to ensure that the power plant has a specific frequency and peak regulation ability and improve the operation efficiency of thermal power units and the stability of the power grid. At the same time, in the process of energy structure transformation, excavate the transformation space of thermal power and broaden the profit way of thermal power. Thermal power distribution chemical energy storage has been widely used in China, Shanxi, Guangdong, and Hebei have power generation side fire storage joint frequency modulation projects.
The second type is new energy with energy storage. Compared with thermal power, wind power and photovoltaic are intermittent and volatile. To ensure the overall balance of the power system, wind and light are often abandoned in some areas. In 2019, wind and light abandonment rates remained high in northwest China, where new energy power generation is concentrated. In Xinjiang, for example, wind and light curtailment rates are 14 percent and 7.4 percent, respectively. As a "stabilizer" of new energy, electrochemical energy storage can suppress fluctuations, improving the local absorption capacity of power and assisting the remote absorption of new energy.