Offshore wind is slowly getting ready to float
2020-02-20

On 31 December 2019, the first of the three floating platforms of the 25 MW WindFloat Atlantic project, developed by the consortium led by EDP Renewables, was installed and started to generate electricity a few days later. The three 8.4 MW MHI Vestas wind turbines are the largest ever installed on a floating structure. This major milestone followed Equinor's final investment decision to build the 88 MW Hywind Tampen farm, and Shell's acquisition of EOLFI. Backed by oil and gas companies and European utilities, the industry seems ready to move on into the industrial phase. However, the lack of consensus in terms of design and standardization could inhibit a promising development.
Approximately 80% of potential offshore wind resources are in waters deeper than 60m, where the installation of conventional gravity, monopile, tripod and jacket foundations is challenged. In addition, floating technology enables to reach higher capacity factors due to stronger winds farther from shore, providing more consistent and predictable power generation. Thus, floating could open an access to nearly 7 TW of additional offshore wind capacity in new markets across Europe, the United States and Asia Pacific.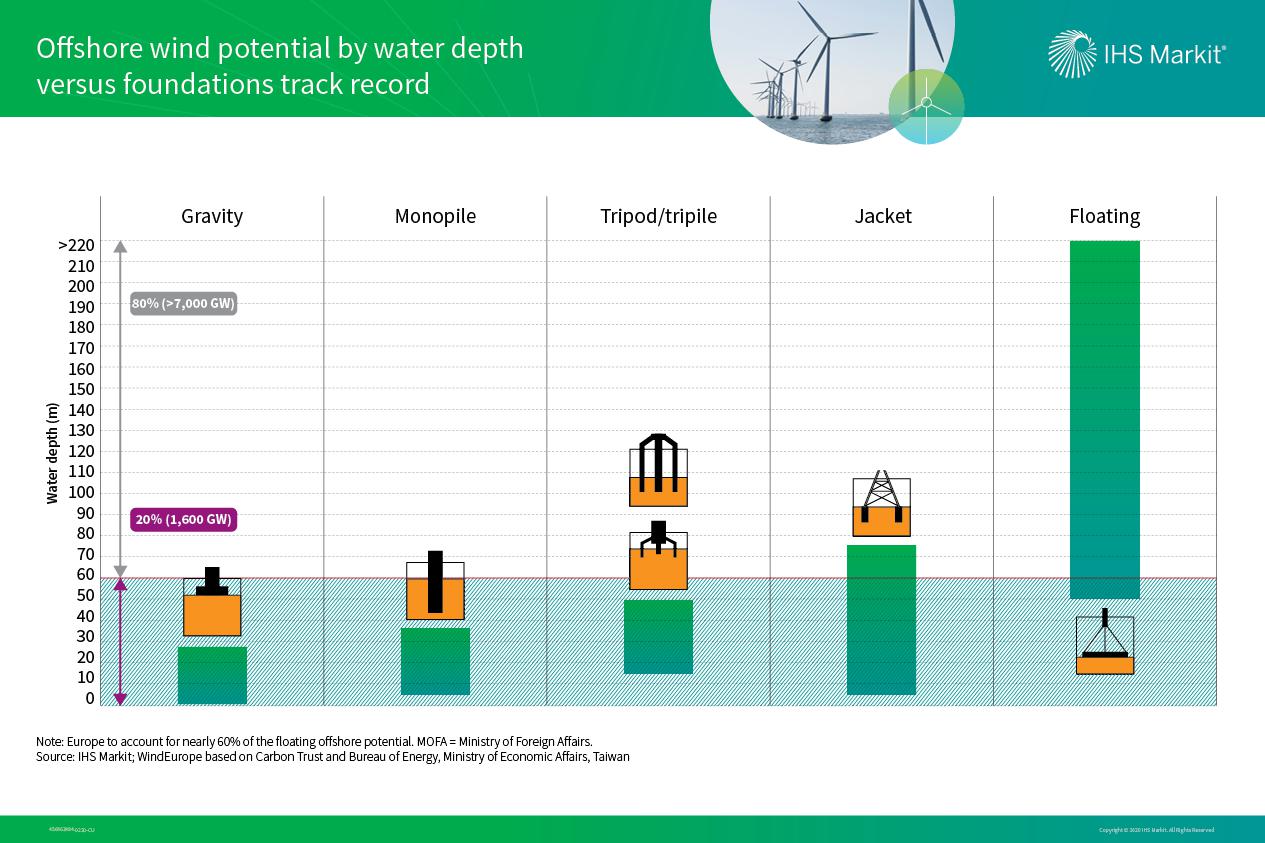 Figure 1: Offshore wind potential by water depth versus foundations track record
Currently, five floating concepts with different mooring system, materials used, minimum required deployment depth, and the way buoyancy is achieved are competing to become the industry standard. Recent activities by large energy companies should accelerate this industry choice. However, the pace of new developments will depend on how quickly the industry agrees on the preferred designs and moves on to the mass production phase.
Sourced: Ihsmarkit 19 February 2020 Andrei Utkin